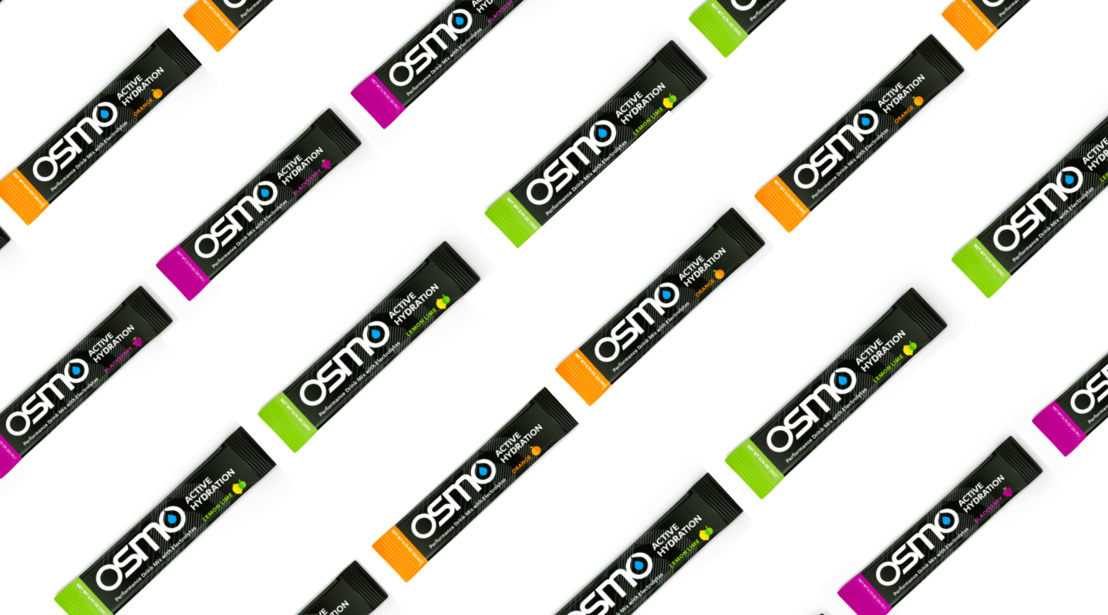 The Fastest Way To Rehydrate; Even On The Go
Hydration is power. Osmo Active Hydration was developed to be the fastest way for athletes to rehydrate during exercise.
Based on peer-reviewed science, the Active Hydration formula contains an optimized ratio of natural and functional ingredients including sucrose, glucose, and electrolytes to maximize and sustain power. Taste is a key factor inducing athletes to keep drinking during exertion, so Osmo Active Hydration is flavored with real fruit.
When Osmo says "hydration is power," they mean it. Aerobic power drops as you lose water during exertion; by the time you're thirsty you've dropped about 2% below optimal body water content, which can result in an 11% reduction in power output.
In many cases, athletes lose fluid faster than their body can replace it by drinking. This means:
You should start your workout fully hydrated.

You can't wait until you're thirsty before you start drinking.

You should be drinking Osmo Active Hydration, developed to be the fastest way to replace lost water.
Individual body-water loss varies among athletes and according to exercise intensity and weather conditions. Most people should drink 20-25 ounces of Osmo Active Hydration per hour of exercise (roughly one water bottle). Lighter athletes or athletes exercising in cool weather conditions may only require 16-18 ounces an hour. Larger athletes or athletes exercising under hot and humid conditions may require up to 30 ounces an hour.
Osmo Active Hydration continues to study, test and perfect the science of oral rehydration, honing the ratio of sodium (and other electrolytes), glucose and the other natural and organic ingredients to maximize the rate of fluid absorption and palatability so you can keep drinking. Because Hydration is Power.
Key Benefits of Proper Hydration with Osmo's Optimized Formula:
Increase Power Output

Improve Endurance

Avoid Cramping
Flavors and Pricing:
Flavors: Orange, Blackberry, Lemon Lime

MSRP: $35.00/ 24 single serve packets

Also available in serving tub ($20.00 403g / about 40 servings)