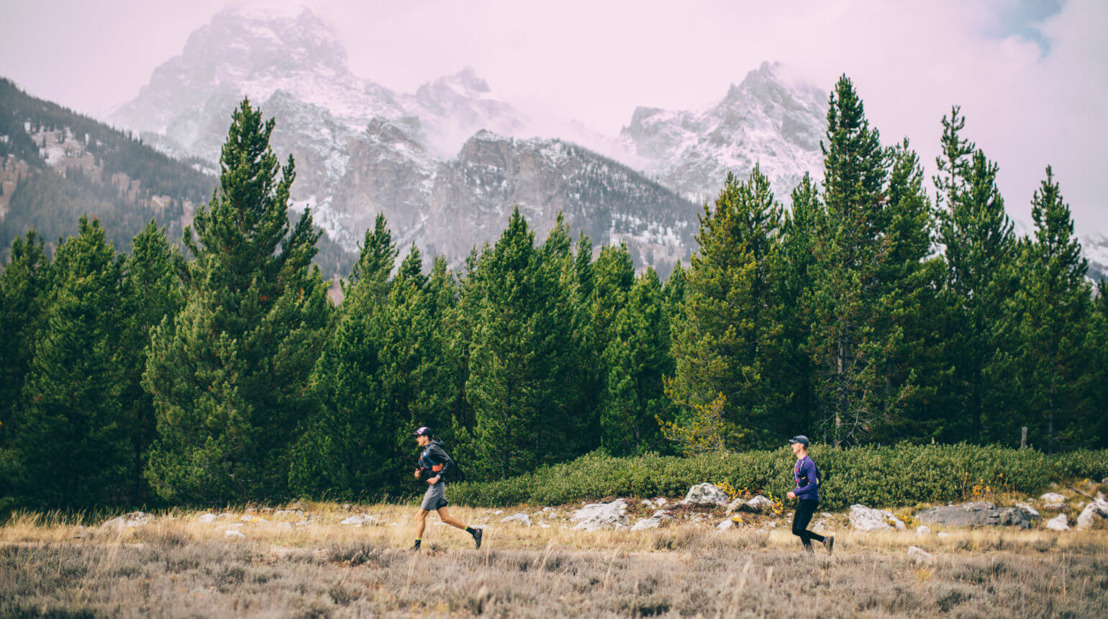 Stay Hydrated While Running With Osmo
Whether It's a Sunday Jog or a Marathon, Osmo Has You Covered
Staying well-hydrated is critical for performance and enjoyment during a run. Hydration starts before the run even begins, hydrating two hours before the start of a run is crucial to start properly hydrated. Founded in 2013, Osmo Nutrition uses a science-driven approach to improve athletic performance through better hydration and recovery. Osmo can provide the hydration power that runners need to fight fatigue and cramping so athletes can focus on maximizing their potential.
The idea of Osmo Active Hydration is to optimize fluid exchange for more effective hydration. Osmo products contain lower osmolality than that of the blood, enabling more efficient fluid uptake. For other drinks with higher osmolality, your body use extra water to to dilute the solution, so it can then be re-absorbed. This is a slower process, which can result in a "bloated" feeling and reduces the overall amount of fluid that can be absorbed.
Reasons Osmo is Great For Running
Prevents cramping – nothing ruins a run like a painful cramp. Osmo Active has the right balance of magnesium, potassium, and sodium to prevent cramping.

Fights fatigue – Osmo Active boosts blood circulation and plasma levels. This helps your body function more efficiently, increasing energy levels and delaying fatigue.

Easy on the stomach – Using hydration with the right osmolality is so important that we're named for it. The osmolality of Osmo Active is optimized for quick absorption and hydration, so it won't sit in your stomach and cause bloating or distress.

Hyper-hydrates – Drinking Osmo PreLoad the night before or the morning of a run will help you stay hydrated for longer throughout. PreLoad is especially helpful for hot days and can balance fluid lost through sweat.

Faster recovery – After 26.2 miles, you deserve a good recovery—and your body needs it. Osmo Rapid Recovery is made to help sore, tired muscles recover and rebuild faster to help strengthen you and keep you feeling great.
The Osmo Nutrition Range
Osmo Active Hydration is flavored with real fruit, and was developed to be the fastest way for athletes to rehydrate during exercise. Based on peer-reviewed science, the Active Hydration formula contains an optimized ratio of natural and functional ingredients including sucrose, glucose, and electrolytes to maximize and sustain power.
Flavors: Orange, Blackberry, Blueberry Pomegranate

MRSP: $20.00 (403g / about 40 servings)

Also available in single servings ($35.00/ 24 single serve packets)
Osmo PreLoad Hydration was developed for use in hot environments and/or during high-intensity efforts, athletes lose fluid faster than their body can replace it by drinking, which can hurt performance. For body cooling to work, you need to maintain a balance of fluid in your body, so you can sweat properly and maintain your plasma volume.
Flavors: Pineapple and Lemon

MSRP: $25.00 ( 256G/ about 20 servings)
Osmo Rapid Recovery uses two proteins proven to halt muscular breakdown post-workout. Whey is a fast-acting protein while casein is longer-lasting. The combination is highly effective, as fatigued muscles have both immediate and long-lasting access to amino acids (the building blocks of protein) to stimulate repair and growth. Osmo Rapid Recovery is the result of more than a decade of lab and field research with elite athletes to help you make the most of your workout.
Flavor: Chocolate

MSRP: $35.00 (380G/ about 16 servings)