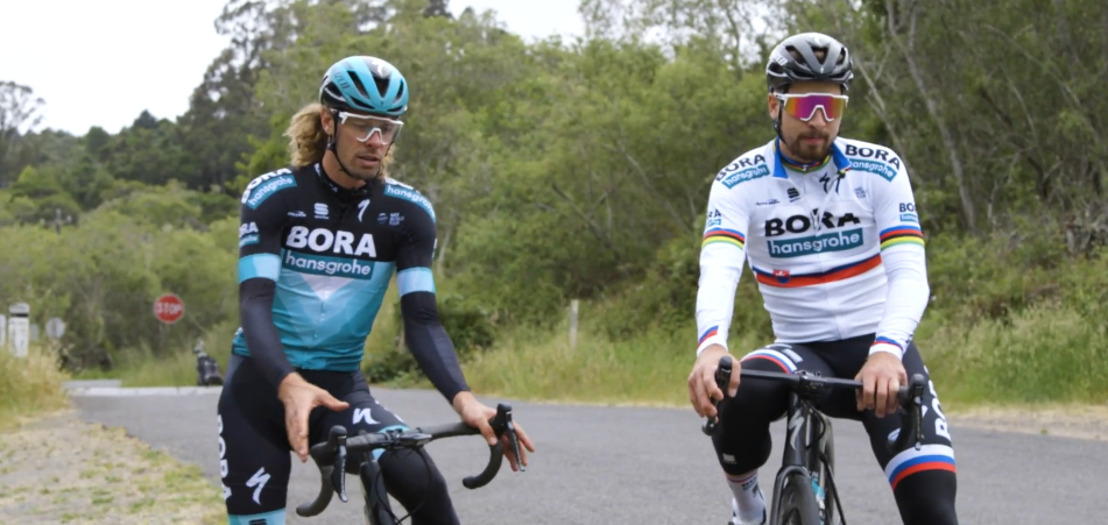 Osmo Presents: Peter Sagan Interviewing Teammate Daniel Oss
Bora-Hansgrohe Riders Reveal Secrets of Wheelie Training and The Best Pizza in Italy
Sausalito CA- July 15– OSMO presents Peter Sagan interviewing Daniel Oss on a NorCal training ride.
Follow along as the two ride Bolinas Road and reminisce about their start together in the pro peloton, discuss their favorite jams to listen to while riding, and the similarities between Tarantino movies and bike racing.
Sagan has been using Osmo Nutrition drinks for hydration and recovery since 2013, before he was personally sponsored by the brand. He famously continued to order Osmo products on his own, as his Osmo hydration regimen eliminated his previous problems with on-bike cramping during races, and soon enough Osmo and Sagan began working together directly.
In addition to sponsoring Sagan himself, the partnership has extended into supporting his current Bora-Hansgrohe team. Daniel Oss joined Bora in 2018, rejoining his former teammate Sagan for the first time since their days racing on the Liquigas team in the early 2010s.
Watch Here- Sagan and Oss, Presented by Osmo Nutrition