OSMO Nutrition's Active Hydration
New Flavor Packs a Punch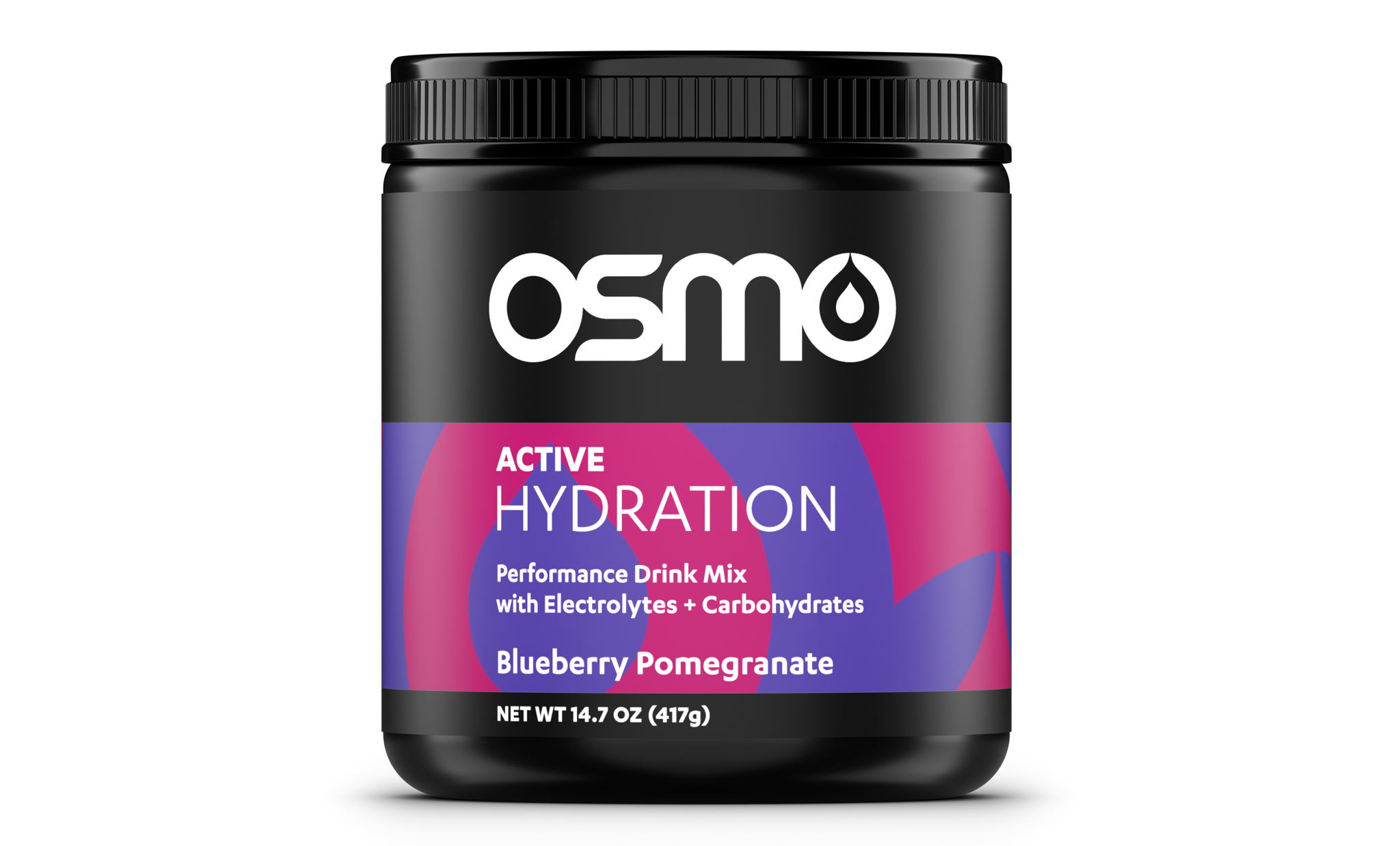 The Blueberry Pomegranate Active Hydration formula uses natural ingredients like sucrose, glucose, and a custom blend of electrolytes to replace water lost during activity, providing optimal workout results. The tasty and lightly-flavored drink can also delay fatigue and reduce cramps, expediting recovery. As with the other Active Hydration flavors, Blueberry Pomegranate remains Vegan and Gluten/Dairy Free.
Osmo Active: Proven Scientific Hydration ​ 
By the time you begin to feel thirsty, you're already 2% dehydrated, making your workout harder due to a corresponding 11% loss in power. ​ Osmo Active Hydration was created based on research finding the most efficient way to replace water lost during exercise, offering the fastest route to rehydration and recovery.
Flavored with real fruit, Active Hydration uses about ½ the sugar of many competitors, offering a 3.5% carbohydrate percentage. The sugars and salts present in the Osmo formula are there to achieve optimal Osmolality, balanced with your body for faster rehydration than other sports drinks.
The optimized formula of Osmo Active Hydration is balanced with your body, allowing faster uptake, helping you achieve better hydration during and after your workout. Other formulas with common 6-8% sugar volumes can slow rehydration because of how your body processes the higher sugar volume. These formulas are digested more slowly, with your body having to add water across gut membranes to dilute the drink prior to reabsorption.
An additional benefit of the Osmo Active Hydration formula is the light flavor and consistency are easy to drink, allowing you to enjoy the Blueberry Pomegranate flavors (and others) ​ even during intense efforts. Between delicious flavors and more effective hydration, Osmo Active Hydration is the clear choice for anyone looking to improve their exercise experience.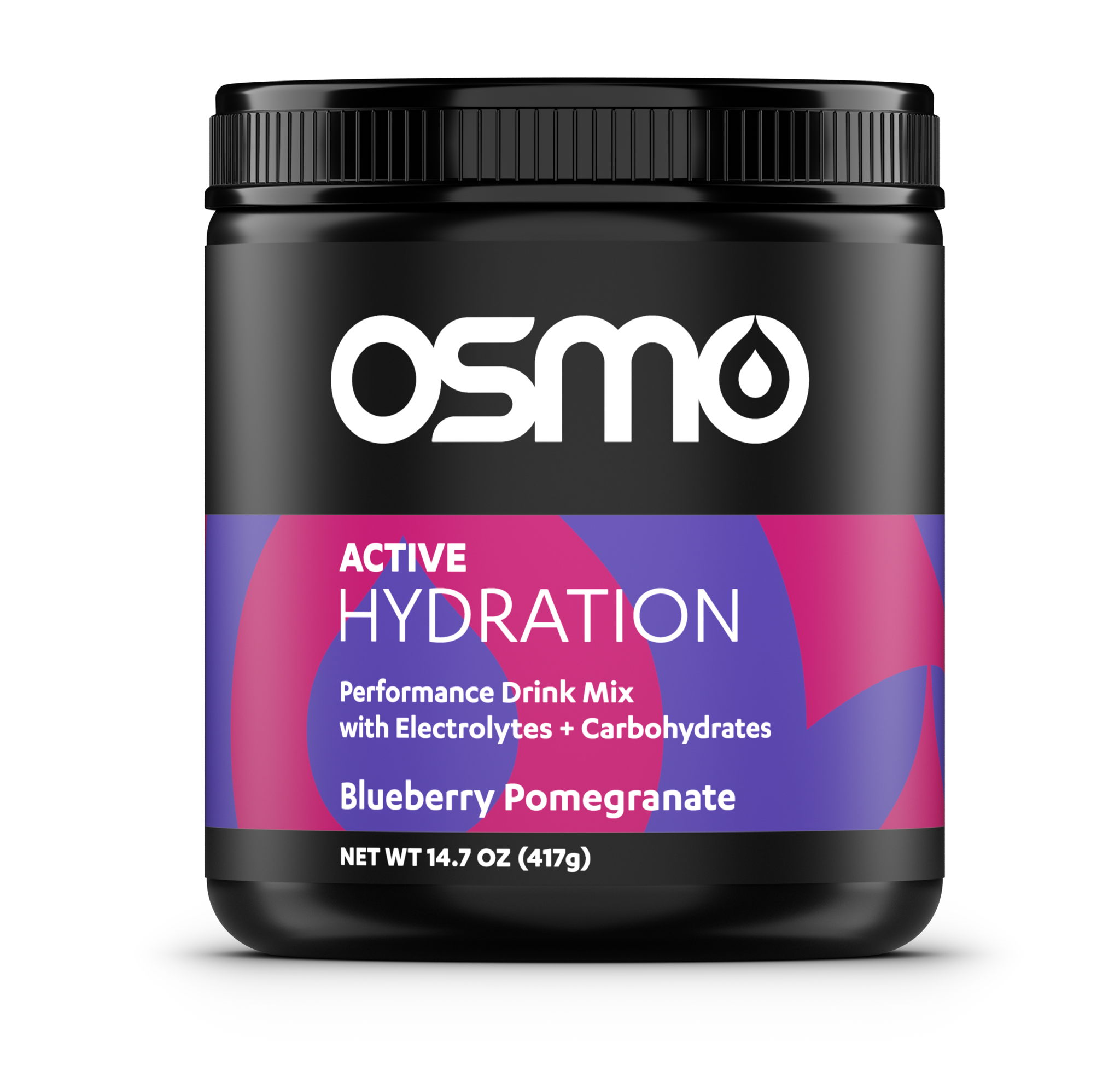 Product Features: