Blueberry Pomegranate Active Hydration is Back in Stock!!
The Flavor That Packs a Punch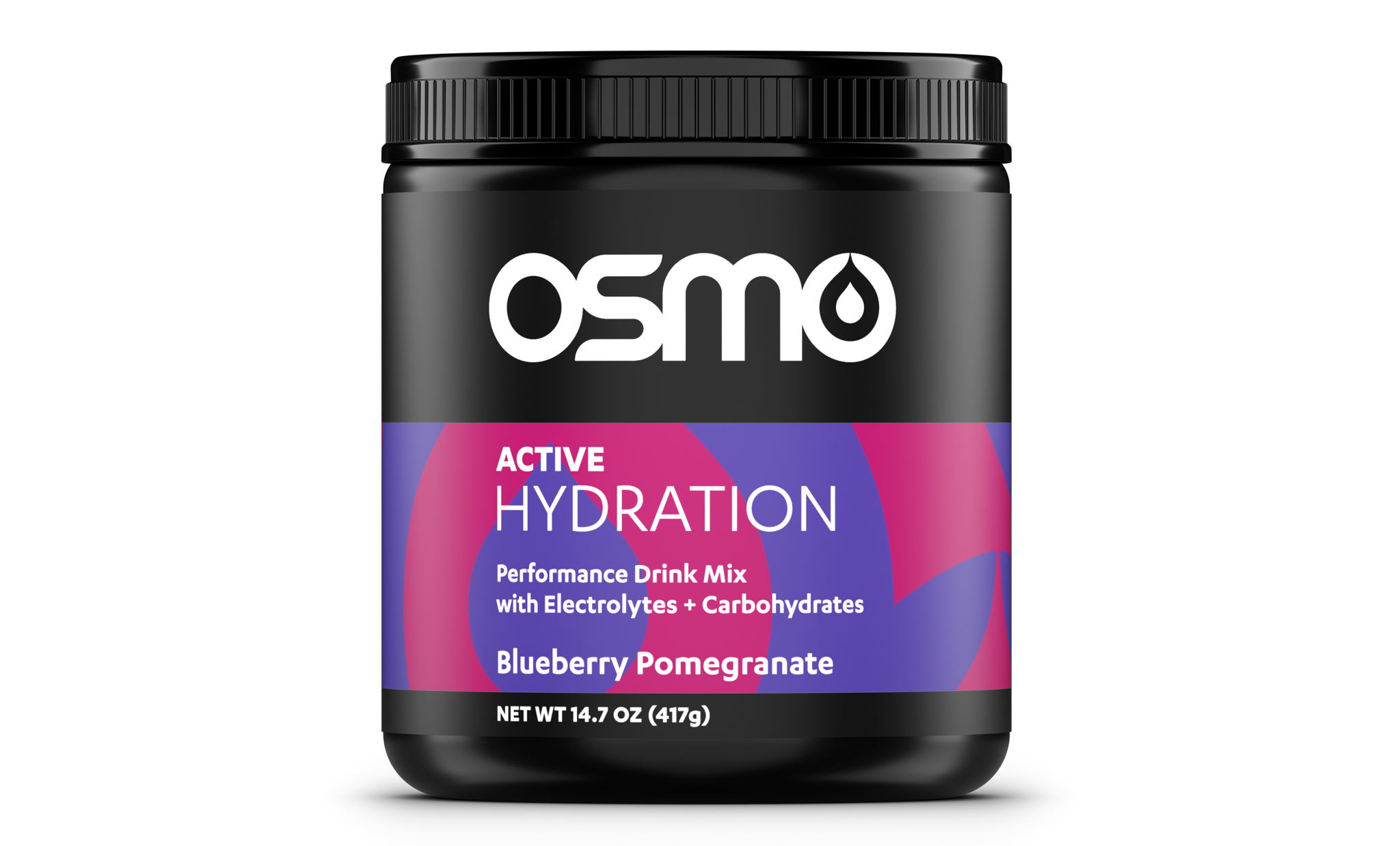 The Blueberry Pomegranate Active Hydration formula uses natural ingredients like sucrose, glucose, and a custom blend of electrolytes to replace water lost during activity, providing optimal workout results. The tasty and lightly-flavored drink can also delay fatigue and reduce cramps, expediting recovery. As with the other Active Hydration flavors, Blueberry Pomegranate remains Vegan and Gluten/Dairy Free.
Flavored with real fruit, Active Hydration uses about ½ the sugar of many competitors, offering a 3.5% carbohydrate percentage. The sugars and salts present in the Osmo formula are there to achieve optimal Osmolality, balanced with your body for faster rehydration than other sports drinks.
The optimized formula of Osmo Active Hydration is balanced with your body, allowing faster uptake, helping you achieve better hydration during and after your workout.
An additional benefit of the Osmo Active Hydration formula is the light flavor and consistency are easy to drink, allowing you to enjoy the Blueberry Pomegranate flavors (and others) even during intense efforts. Between delicious flavors and more effective hydration, Osmo Active Hydration is the clear choice for anyone looking to improve their exercise experience.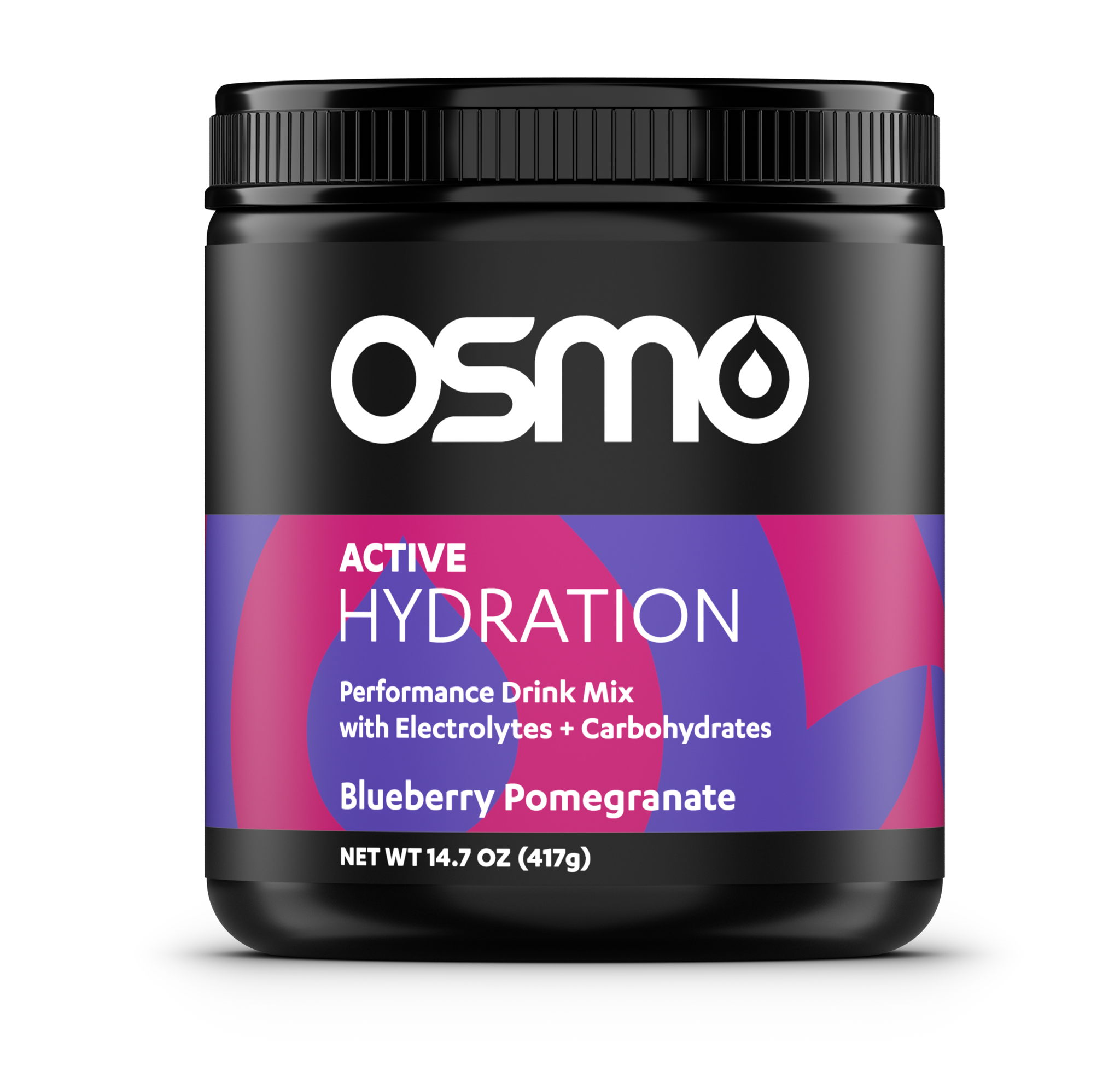 Product Features:
Replaces lost body water with an optimal ratio of sucrose, glucose, and electrolytes
Reduces cramps
Delays fatigue
Boosts endurance and power
MSRP: $20.00 (417g/40servings)